How to buy Bitcoin Online
Bitcoin is known as the original cryptocurrency and has shown the biggest amounts of growth in the market so far. Established in 2009 as the first blockchain currency with decentralized features, Bitcoin had a lot to of new opportunities to offer the online market, including anonymous transactions and much bigger growth. Today, millions have already invested in Bitcoin and have seen amazing growth as more functions become available, such as Bitcoin trading, poker, casinos, and others.
Bitcoin has been popular since the very beginning for its value increases among investors, but also for users who want a safer and easier way to complete online transactions. The beginning of Bitcoin started off slow as it was still new and not many people knew about it. However, when bigger companies started trading the currency and the value increased, more and more interest was given to the new platform. Today, Bitcoin trades for thousands of dollars for just one, and there have been many stories of people taking a chance on the coin and coming out with huge success only a few years later/
By now, everyone knows about Bitcoin and how lucrative they can be, but there are still millions out there who have no idea how to get their hands on these coins. There are also obvious concerns about scams and security issues with some Bitcoin wallets out there, making potential investors step back instead of enjoying the success these currencies have to offer. Below, we look at 2 of the most popular Bitcoin wallets and what they have to offer in regards to safety, security, features, and ease of use. Both these establishments have been around for many years and have assisted thousands by getting their hands on Bitcoin while delivers a safe and reliable storage option.
Coinbase
Coinbase is one of the biggest and most successful Bitcoin traders in the world and has assisted over eight million users. The company was established in 2012 and provide opportunities for Bitcoin trading along with many other cryptocurrency options to choose from. Users have the advantage of joining their team within seconds and buying Bitcoin only minutes later with a credit card, bank transfer, or with another cryptocurrency.
Accessing your funds and coins has never been easier as Coinbase provides apps along with an easy to use website where all the features are available with just the click of the mouse or a tap on the screen. Creating an account only takes a few seconds and users have the option of creating accounts and logging in with various social media options or using their email address.
Coinbase provides three main platforms including Bitcoin, Litecoin, and Ethreum where members can buy full coins or part of a coin to keep and watch the value grow. The site also includes an easy sell option where coins are sold instantly, allowing users to either withdraw the funds to their bank account or buy other cryptocurrencies. As an added feature, the service also provides the opportunity to use your cryptocurrency and trade on live markets, providing an added way to increase your value. This feature is called GDAX and was added to Coinbase in 2016.
Coinbase operates in over 30 countries and includes a support system where members can get more information about their services. Live chat is their most popular option, but for those interested in finding out more about them in general, a detailed FAQ page has been created.
One of the great features offered by Coinbase is the opportunity to invest with others that allows a group of investors to create a single account and have equal signing power, but added benefits, no transactions can take place on the account without having all the partners agree and sign for the transaction. As an added benefit, Coinbase has set a 48-hour processing period on these accounts, offering additional security and features.
Why Choose Coinbase
Coinbase has been one of the most recommended cryptocurrency dealers for many years as they provide a safe, trustworthy, and easy to use interface with all the latest benefits for members. Joining only takes a few minutes, and after verifying your account and adding banking details, your path to buying Bitcoin is clear and straightforward.
CEX.io
With an accomplishment such as being the first cloud mining provider for various cryptocurrencies, CEX.io has managed to build themselves up and provide their professional interface to over 500,000 users. The service offers high security, a brilliant mobile, app, and the opportunity to purchase and trade Bitcoin and Ethereum.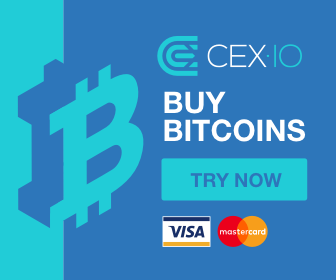 CEX offers members the opportunity to trade on various platforms, including WebSocket, REST API, their impressive mobile app, and their website that can also be accessed via mobile browsers. CEX provides professional service and includes a 24-hour support team that is available to assist users, and they complement this with a FAQ page to provide members with added information.
One of the things we like about CEX.io is their buy and sell interface that provides up-to-date information on the value of  your currency. To buy, simply visit their buy/sell link at the top to find the amount of Bitcoin you'll receive for $100, $200, $500, and $1,000. An added option is offered just below these values that allows you to enter the amount of USD, EUR, GBP and other currencies you'd like to spend to see how much Bitcoin you'll receive.
To sell Bitcoin, switch to their sell option at the top, which gives you access to a similar layout and features. Here, you'll get to see how much money is offered for your cryptocurrency.
In addition to the easy to use buy and sell interface, members can also trade cryptocurrencies as the CEX has been linked to live markets. This allows you to trade BTC/USD, BTC/GBP, BTC/EUR, and many others. Trading Bitcoin with another cryptocurrency such as Ethereum is also available, giving members more control and better options.
Why CEX.io
Even though CEX.io was only established in 2013, the company has still managed to catch up to other wallets and pass many of them with their added range of benefits and features. Buying, selling, and trading Bitcoin has never been easier and members are offered a highly secure and trustworthy platform to do so, what more could you ask for?